CS: A day of memories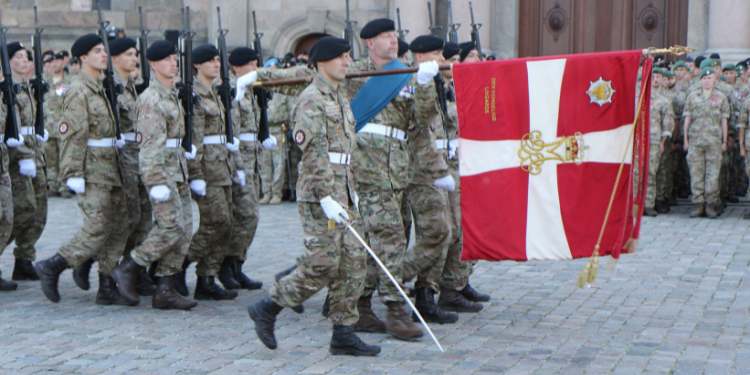 September the Fifth, is the day when Denmark remembers the many Danes who have been deployed in international service since 1948. It is the day when we pay tribute to the many employees from the military, police, and the Emergency management agency, who have made efforts in the world's conflict areas over the years.
It is also a day when we remember and honor the colleagues who died in the service of Denmark. The day is celebrated around the military garrisons, and in many Danish municipalities, with parades, receptions and/or and wreaths laid at military memorials. CS chairman Jesper Korsgaard Hansen laid a wreath on behalf of all Danish defense personnel at the memorial.
In Copenhagen the day is celebrated with participation by the royal family, the Danish parliament, and the Head of the Danish Defense. A parade was held in front of the parliament and wreaths were laid at the memorial-wall at the old defense fortress 'the Citadel'. Approximately 1.700 soldiers participated in the parade in front of the parliament.
A memorial service was also held in Holmen's church close to the parliament.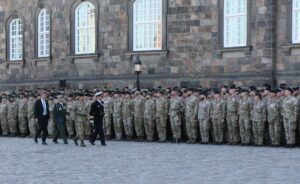 The Crownprince of Denmark in front of the parade at Christiansborg Castle.
Cover Photo: The Memorial Day is in Danish called 'the Flag-day' (Honouring the flag)